Introduction 
Video is a great content format that is supported by all the giant advertising platforms. The biggest reason to facilitate video ads to advertisers is that people consume video content more easily in comparison to other content formats (text-based, podcasts, images, infographics, etc).
Correct usage of quality video can generate thousands of leads for your business for a long time. But, there is a way to use this content format. Basically, we marketers call it a funnel. 
A step-by-step journey of a customer where we trigger a customer's mind to take a specific action. With this funnel, you would be able to collect tons of leads for your business.
Here are the 6 steps that you need to follow to generate a lot of quality leads.
Create A Valuable Video
People want worthy content that can be consumed easily and video content should be exactly the same thing. You need to create a valuable video that people can see and implement in their lives to solve a specific problem. 
For instance, I have created a video for my Youtube Channel with the name "How to get SEO clients". This video has 4 strategies by which people can get real SEO clients for their business. 
Very few people reveal these strategies for free. This was a helpful video for freelancers and agency owners who want to acquire new SEO clients. 
For better understanding, let's take a random business like a Spa. If a Spa business owner wants to scale his business by collecting more leads and generating more sales then he can create a valuable video too.
A Spa owner can create a video like how people can keep their body muscles relaxed at home or something else that can help people to reduce the body ache. 
In my case, I have created a video "how to get seo clients for your business". This video is in Hindi. I have created this video to teach agency owners how they can get SEO clients.
Host It On Youtube
Every digital content is required to be hosted somewhere so others can access the content easily. You can upload it to your own server as well but you may need the below-mentioned things to keep that video accessible to others for a lifetime: 
Active hosting: Your hosting needs to be active all the time. If you don't renew your hosting or server plan then the video won't be accessible to users. 
Slow webpage loading speed: Hosting the video on your own server may slow down your webpage loading speed. Either you can use lazyload option or you can host the video somewhere else. 
The best option is to host the video on the Youtube server. Simply, just upload the video on youtube by keeping its privacy setting private/public. In my case, my video was uploaded to youtube and its privacy setting is public.
Opt-in Page For Lead Collection
The third step is to prepare an opt-in page where you would capture the prospects' details. There should be a call-to-action to see the free video by putting personal details.
You can capture the customer's Name, Email address, and phone number.
These 3 details are enough to contact your prospects again in the future. But still, this may vary from business to business. For instance, a Spa business may ask for the residential address to calculate the distance between the Spa and the prospect's house. 
In my case, I only collect Names, email addresses, and phone numbers. Also, I keep the phone number field as an optional field. 
So, as you can see in the image below, people will click on the "Watch Free Video" button and then a form will appear where they will put their details to proceed further. 
This is my opt-in page to capture the details. 
Create Second Page With Video Content
Once a user puts in his details in the form in an objective to see the video, he should be redirected to the content page (page with your embedded video). 
Here the user will be able to consume the video content instantly. In my case, I didn't make my page stylish. My page looks like this: 
Still, I generate leads with this page because people want results instead of fancy things. 
Create Web Traffic Ad On Facebook
The next step is to get people to your opt-in page. Initially, the best platform is Facebook. And, you can use "web traffic" ads (ad objective) to get success.  
If you don't know how to create effective Facebook ads then you can buy my "Overpowered Facebook Ads" ebook to learn advanced level Facebook ads.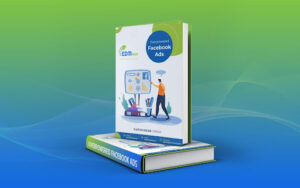 This traffic will go to your opt-in page and submit their details to watch your full video. That's how you would capture leads. 
Budget And Timing
The last thing that you need to focus on is the campaign budget and the timing. I prefer to spend $15-$20 per day for 7 days to collect enough data from the customers. This is called a testing campaign.  
This will help you to understand the behavior of your customers regarding your ad, website, and offer. After collecting the data, you can run your final campaign that would generate the most leads at the lowest cost. 
Conclusion
Lead generation helps businesses to generate sales. But, getting customer details is not easy. You need a step-by-step approach in order to build a relationship with your customers.
This video funnel will help you to do exactly the same thing. Let me know in the comment section once you implement this funnel for your own business.