Digital marketing consists of several types of marketing strategies and one of them is paid marketing. 
You can bifurcate paid marketing into two categories. One will be social media advertising and another will be SEM (search engine marketing).
Paid advertising requires deep knowledge, experience, and creative ideas to grow a brand consistently. 
To run a successful campaign an advertiser should have clear basics and shouldn't make the mistakes that are mentioned below.
No Or Less Knowledge About The Advertising Policies
Every platform has a different set of rules for an ad to be eligible on its platform. Some platforms have common advertising guidelines and some platforms are more strict.
In order to get success online, you need to read and understand the advertising policies of specific platforms on which you want to run your campaigns.
Most beginner marketers avoid reading these policies and their ads breach the advertising guidelines. 
Resulting in this, they may face ad rejection or ad account suspensions issues. 
Running Final Campaigns Without Testing Campaigns
Every business is unique because of its nature, competitors, current position, and objectives. Running a final campaign for a business without data and research reduces the chances of success.
Hence, as an advertiser, always run testing ads and gather some useful data of your prospects to create a clean buyer's persona.  
Testing ads is helpful because their data can tell you what ad copies are working, what products and services are getting the most response, and what type of audience is interested in your products or services. 
Without knowing all these details if you run campaigns then obviously you'll end up losing a lot of money. Also, if you want to learn Facebook ad optimization to reduce your lead per cost or cost per conversion then you can buy the ebook with the name "A Marketer's Guide To Ad Optimization". 
Wrong Ad Type
Doesn't matter which platform you select for your paid advertising strategy you would have multiple choices to select an ad type for your business.
You may run ads on Facebook, Instagram or Google, etc. Every platform provides different ad types to achieve your goals. 
If you are not experienced then you can end the story with no success along with losing a lot of money. 
Always research and ask industry experts to know which type of ad will be suitable for your business objective.
Poorly Designed Landing Page
User experience is more crucial nowadays than ever. If your landing page has slow loading speed, poor designing and experience then you won't be able to make a profit from your paid ads.
Because people have hundreds of options these days and if your destination page is taking a long time to render the content or the rendered page is not good enough to hold a user then this is going to hurt your marketing budget.
This is totally a waste of money. Believe me, I still see these kinds of advertisements whose landing pages are broken or not user-friendly.
If your destination page is not prepared, never try to experiment with it. Otherwise, you'll waste your hard-earned money.
No Clear-Ad Objective
Spending online is easy but trust me getting an attractive ROI is hard. If you are not clear with your ads and your objectives then you may mess up things. 
You can make silly mistakes like putting the wrong landing page link in the ad or adding wrong messaging in the ad copy, etc.
So, after the creation of an ad just simply go through it by keeping its objective in your mind. That's how you'll be able to fix silly mistakes and enhance their effectiveness. 
No Funnel Designing
As we know, every business is unique in its own terms. Therefore, some businesses may generate sales with one simple ad but most of the businesses require a funnel. 
It could be a simple Facebook funnel that works for service-based companies or a complex funnel for Google ads.  
You need to identify by running testing ads. If simple ads are not working then you need a series of ads that builds a funnel.
Low price products and services can be sold without a funnel. But, it is hard to sell something expensive without a funnel.
Always strategize your ads in a way that they are linked to each other. That's how you'll be able to create a funnel that converts prospects into customers.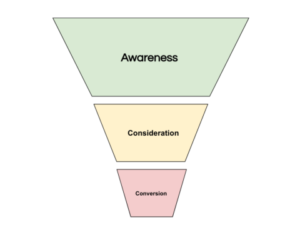 Sticking To The Same Platform
Every platform has different demographics and an interest-based audience. Sometimes, an ad doesn't work on a specific platform but the same ad performs better on another platform. 
In short, you can't be dependent on one single platform for advertising if you really want to grow. Always explore different platforms to see which one is working for your brand. 
Sticking to one platform would not help you to grow your knowledge as well as you won't be able to maximize the profit that you could do with other platforms.
Conclusion
We all learn from our mistakes but guidance from experienced people can reduce the chances of loss. 
Digital marketing is all about testing but always keep in mind there should be a systematic approach for testing ads as well. 
And, don't make the above-mentioned mistakes because these mistakes will always ruin your marketing strategy. 
Now, start your paid advertising in a more effective manner.